Dial A Clutch
Clutch Repairs & Clutch Replacement
WE ARE HIRING: Positions available for Vehicle Technicians/Clutch Fitters Tel: 0121 331 1555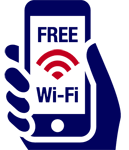 Dial A Clutch are Birminghams leading clutch specialist covering Birmingham, Walsall and the West Midlands. Dial A Clutch are the number one stop for all your clutch repairs and replacement needs. In fact we have been leading the way for over 20 years!
During this time we have gained a competitive edge in parts supply, quality, technical fitting knowledge and speed of clutch replacement. We offer a 2 year / 20,000 mile warranty on all clutch's AS STANDARD and have the back up support of ALL leading manufacturers. Clutches are complicated repairs and should only be carried out by experts! Our staff are ( due to our on-going training and quality control policy) experts in this process. Call now to book an appointment with one of our experts who are happy to advise and help!
WE TAKE THE HASSLE AND STRESS OF A BREAKDOWN AWAY WITH OUR EXCLUSIVE FAST FIT SAME DAY SERVICE A SPECIALITY WITH DELIVERY AND COLLECTION CLUTCH REPLACEMENT PROMISE.
If your car or van needs a clutch, then you can count on us to achieve this to the highest possible standards. Not only that, Dial A Clutch currently operates a "clutch price promise". We wont be beaten on price. Try us!
Dial A Clutch are pleased to offer our customers Free WiFi whilst on our premises
Common Clutch Problems include
SLIP… This is normally caused by issues with the friction plate. In most cases, the friction plate will be worn or has oil on it, thus causing loss of drive resulting in the car or van moving slower than normal.
NOISE ... If you are experiencing a juddering or vibration when you move away from a resting position, it is likely there are issues with the (DMF) Dual Mass Flywheel or clutch plate.
DRAG … Most commonly experienced when trying to access first or reverse gear. Drag is caused when the pressure plate is no longer set at the correct adjustment or the hydraulic system is failing.
FIERCENESS… Where you experience a sudden move off the car or van, even when the clutch is released gradually. There can be many causes of this, from clutch arm issues to hydraulic problems.
Gear Boxes
Gearboxes are a complex part of any car or van and its maintenance is an important part of its servicing needs. As a gearbox specialist, it is only natural that Dial A Clutch offer a high quality gearbox repair and replacement service.
Sports & Performance Clutches
Here at Dial a clutch were are able to offer a sports clutch supply and fitting service, from classic ford to high powered jap. We can obtain all makes of completion clutches such as Helix and Exedy at very competitive rates, please call our sales staff with your requirements.
BRAKES, RECOVERY,VALETING, SERVICING, COMFORTABLE & CLEAN WAITING AREA WITH VIEWING AREA ESTABLISHED 1998 A RESPECTED FAMILY RUN BIRMINGHAM GARAGE NEAR ME